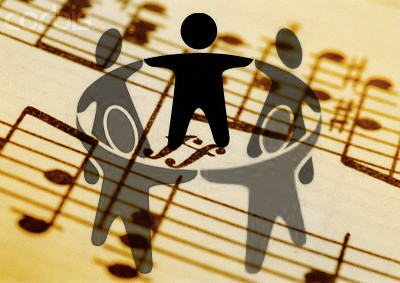 All Personal Trainers have a common aim – to achieve the goals of their clients. If they do this, they will be successful, keep their clients for longer, word of mouth will spread and they will attract more clients. In other words business will be booming.
What has all of this got to do with music therapy? Well, personal trainer course providers are finding that music therapy is becoming an increasingly popular topic of conversation on Discovery personal training courses, and as a result many of them have integrated the subject into their own personal training course syllabuses.
Research is also indicating that the music played in gyms has therapeutic qualities for the people who work out in gyms, which is why music therapy is also being introduced on Discovery UK gym instructor courses.
The reasons for the link are twofold: music relaxes people plus it takes their mind off what they are doing. Let's explore these two concepts:
Music Therapy as a relaxant. One of the main obstacles that a Personal Trainer has to overcome particularly with a new client is nerves. The reasons for booking a personal trainer session is for many, that they are overweight, self-conscious about their body image or perhaps have had some sort of health warning from their GP or other health professional. They arrive in a gym, or the park or a personal training studio and are usually very nervous about what is ahead of them in the next hour. They will already be thinking along the lines of 'everyone else will be fit and look great', and 'everyone else knows what to do and how to use all of the equipment'. The last thing they want to do is to stand out.
Music ensures that there is background noise in the room, which means everyone cannot overhear what they are discussing with their Personal Trainer. It helps them to blend in to the environment. It distracts others, which in turn relaxes the client. If they are relaxed by the end of the first session then the Personal Trainer has achieved a very important step forward…. the client will come back! Each time the client comes to a session they will feel more and more at home and will absorb more and give more to each session. A great result from the Personal Trainers point of view.
Secondly, music therapy is a motivator. The biggest reason for client 'drop outs' is their lack of application to the program over a period of time. Personal Trainers have more success than if a client tried to 'go it alone' but motivating the client is still a constant challenge. If a previously inactive client is required to spend several minutes raising their heart rate as part of a warm up or cardiovascular session, music can pay dividends. Cardiovascular exercise can be hard work and boring and anything that can take the clients mind off these feelings is important. Talking is not a great option as it will only increase feelings of being out of breath and reading also does not always work well as it is difficult to adhere to the intensity levels required when getting lost in a book. Motivational music is a fantastic way to inspire and encourage the client to work out harder and for longer. Many gyms have music channels that you can plug your headphones into, and many gym users bring their IPods or similar devices to the gym and see them as an essential part of their workout.
Clients working harder and for longer make for better results which equals happy motivated clients. It is for this reason that personal trainers are now using music as an essential weapon in their PT toolbox.